2021-2022
In order to disseminate the productions made during the first year of this project to as many people as possible, we have collected Teachers for Digital Resources and Uses of Besançon (eRUN)future teachers in continued education of theacademy of Besançon (as an extension of the initial training, for new teachers) but also for students on their way to becoming specialized educators of the EFPP (École de Formation de Pyscho Pédagogique), to present them the tools developed so far.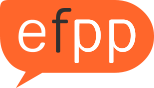 They then discovered the two intellectual productions developed during this first year: a toolbox allowing them to embark on a program of digital correspondence composed in particular of the audiovisual writing aid tool "Clap!" but also the first activities around interculturality.
This project was presented to them in several forms: by videoconference but also face-to-face, in the form of a filmed conference, to make it available to foreign participants.
Here is the intervention dedicated to teachers in continuing education of the Academy of Besançon which therefore presents these first two intellectual productions: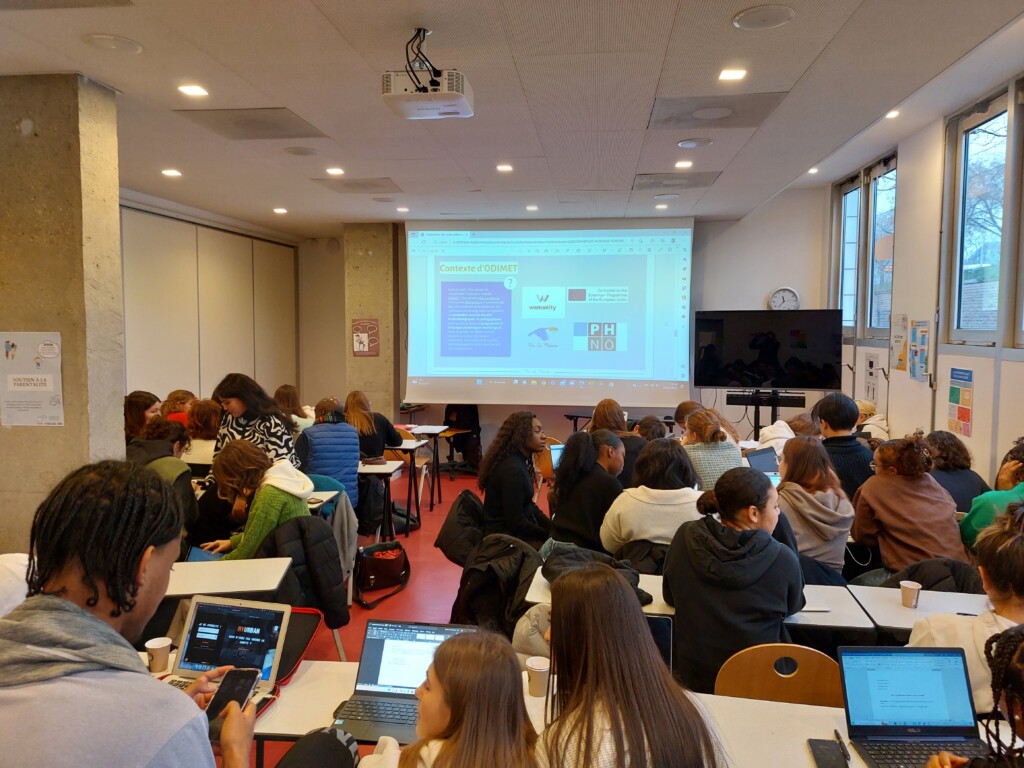 Here is also the recorded training dedicated to eRUN:
2022-2023
To close the two years of the ODIMET project, we organized a global dissemination event in Austria, at the PH NÖ University on February 2, 2023 by inviting the French, Belgian and Austrian teachers who took part in the exchanges during the two years, so that they can share their experience with other teachers interested in the project.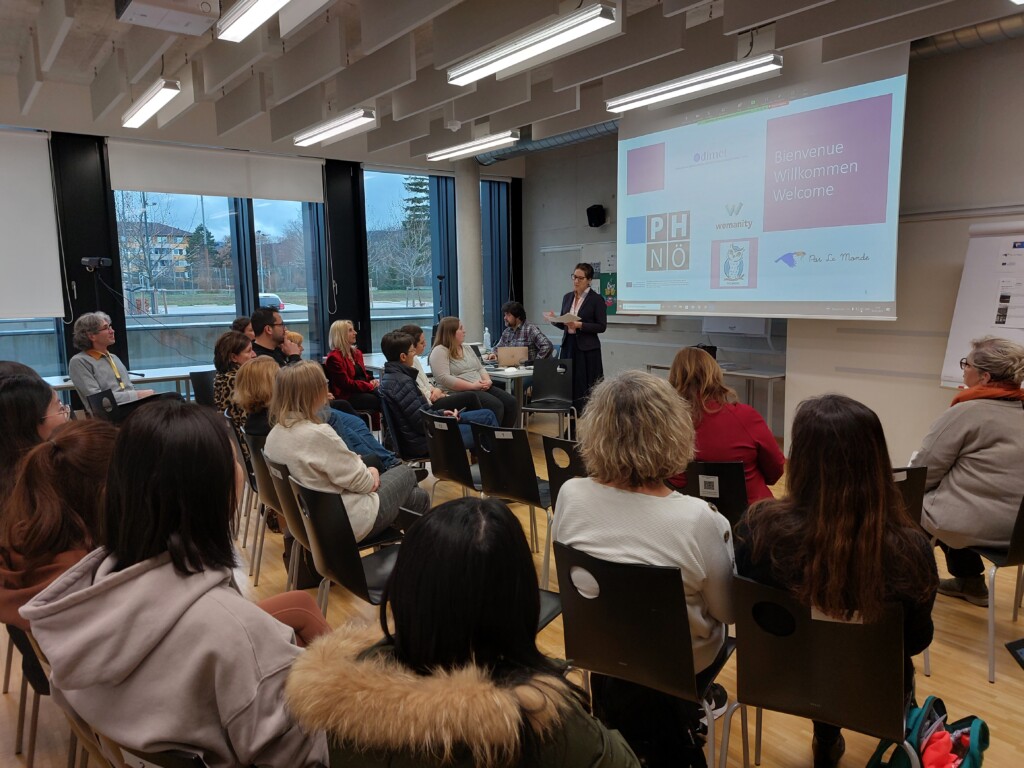 Please find below, the video transcript of this event:
Below, you can download the resources presented during this day, mainly those around multilingualism detailed that day.
For other resources about digital citizenship and interculturality, do not hesitate to consult the dedicated tabs in "Resources produced" then "Download".
Multilingual activities-AU
Multilingual activities-EN
Multilingual activities-FR
The translation of the ODIMET website is generated automatically. As a result, it does not always respect the rules of spelling or grammar. Also, the choice of automatically generated words may seem strange. We apologize for any inconsistencies in translation that may occur.